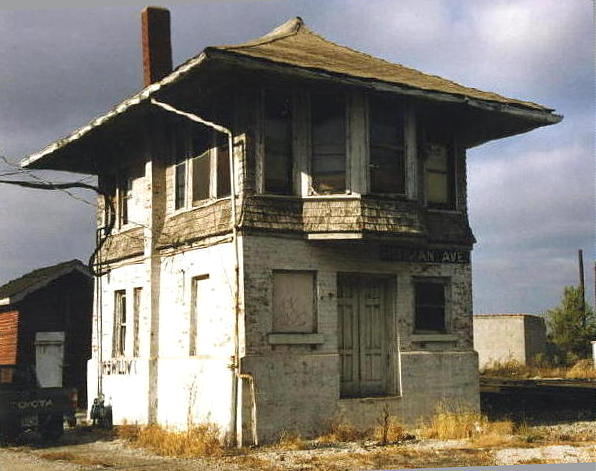 Hohman tower shortly before it was closed in 2001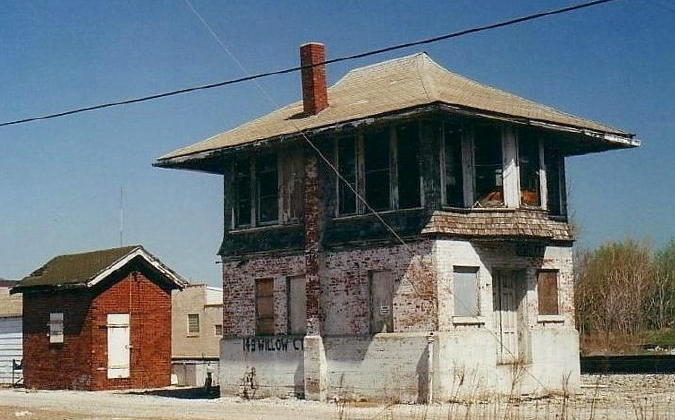 The tower two years later with windows smashed. Preservation efforts by a local rail
group were unsuccessful and the tower was demolished in May, 2011.
Photo by Mike Rapchak.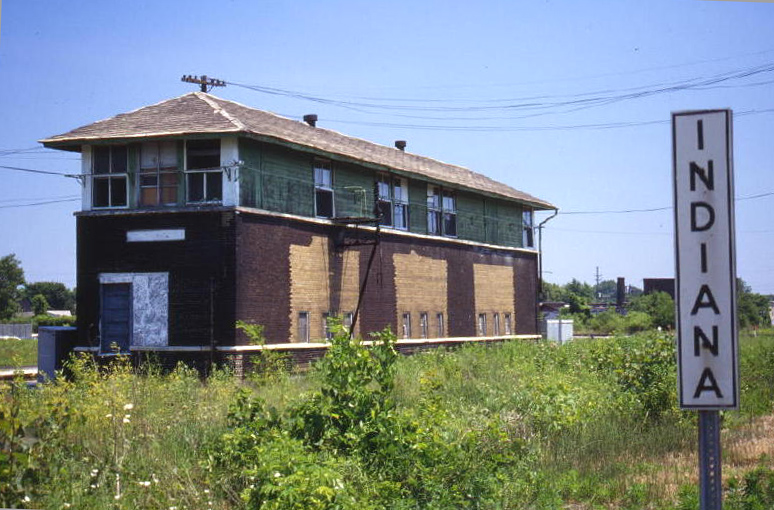 State Line tower, closed and razed in 2000. The weed-strewn area in front of it was occupied
by the abandoned Erie/C&O double track main.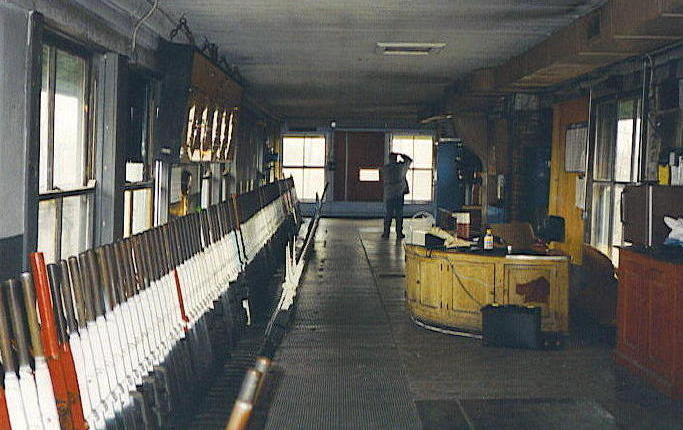 Interior of State Line tower--photo by J.D. (Tuch) Santucci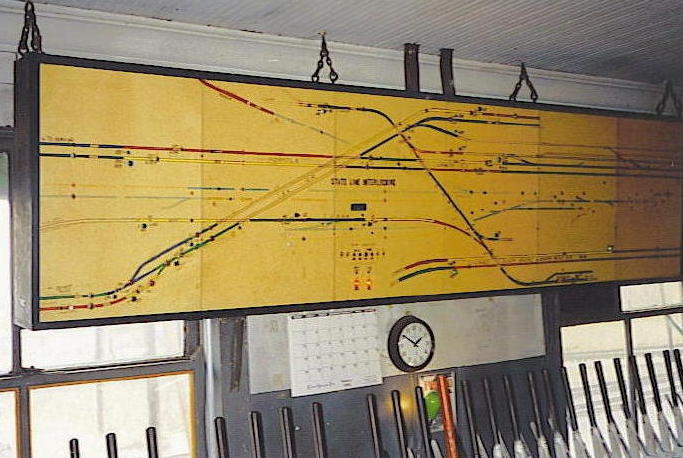 State Line board--photo by J.D. (Tuch) Santucci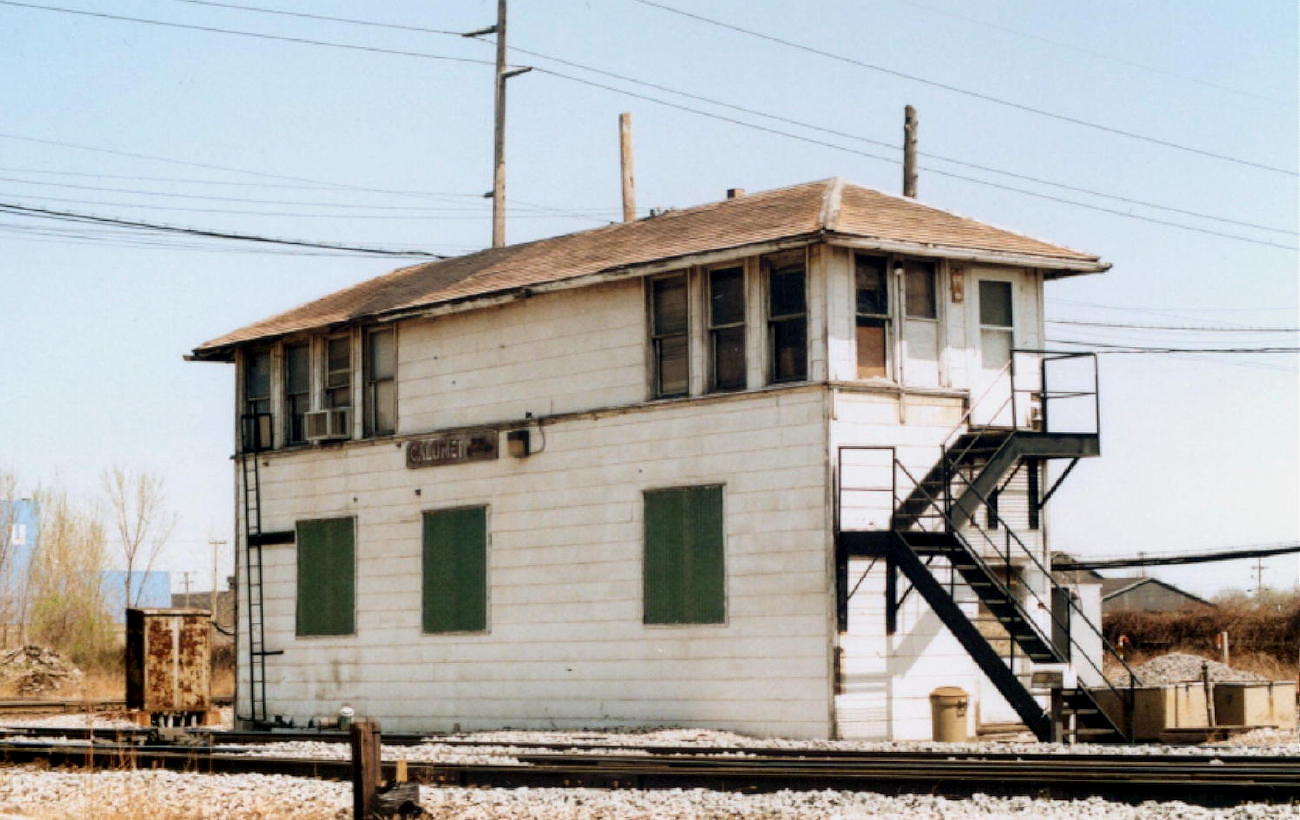 Calumet tower, shut down in March, 2013 and razed a month later. The last active
interlocker in Indiana. Photo by Nathan Nietering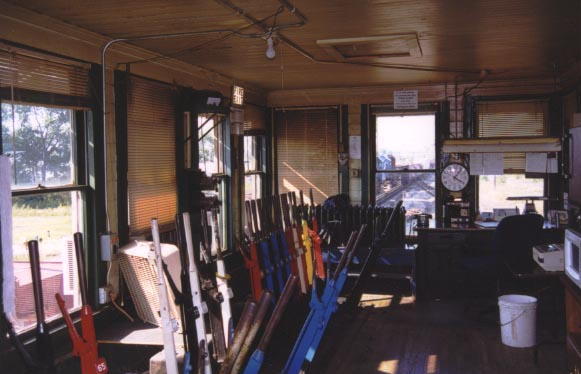 Interior of Calumet tower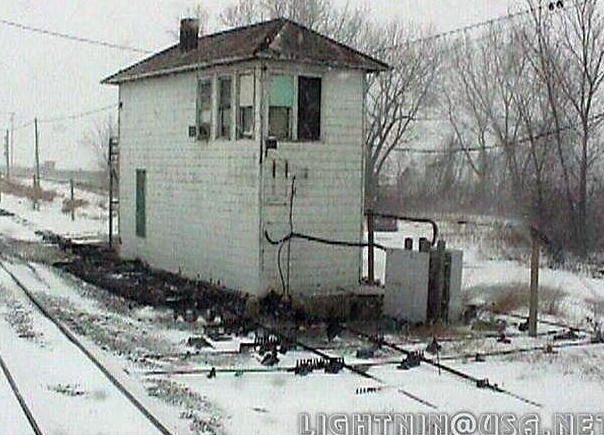 Grasselli tower, closed November, 2007 and later moved to the Hoosier Valley
Rail Museum in North Judson, IN, where it has been restored to operating condition.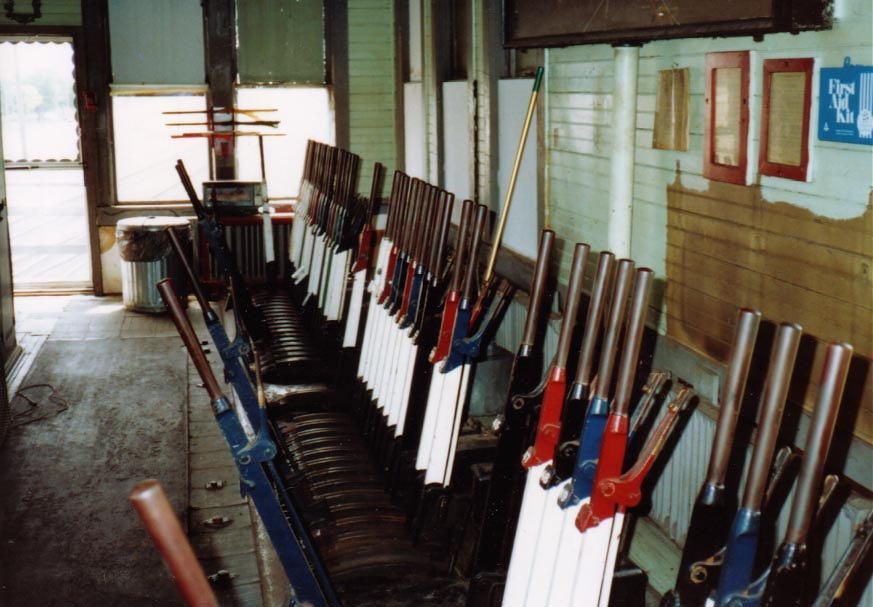 Interior of Grasselli tower--photo by Dave Haynes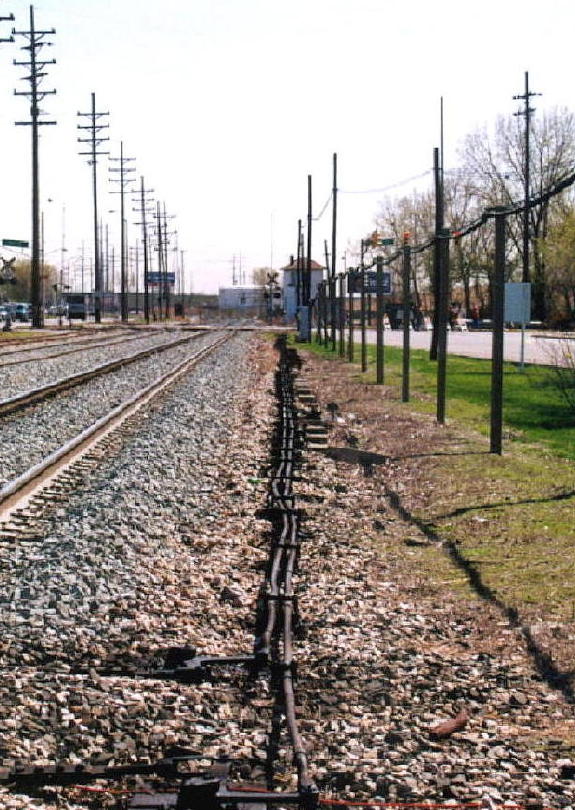 Pipes at Grasselli--photo by Nathan Nietering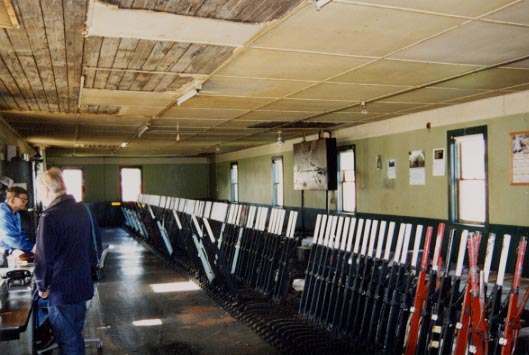 Dolton tower, still in operation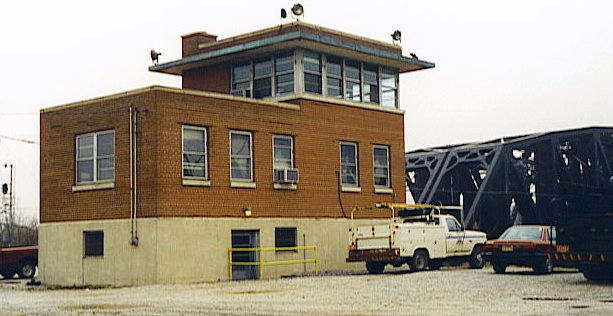 Grand Trunk (Blue Island) tower, closed in 2014. The interlocking is now controlled by
CSX dispatchers--photo by J.D. (Tuch) Santucci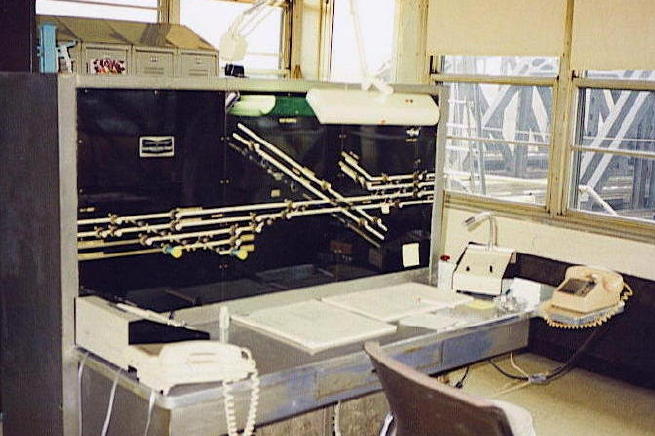 Operator's desk, Blue Island--photo by J.D. (Tuch) Santucci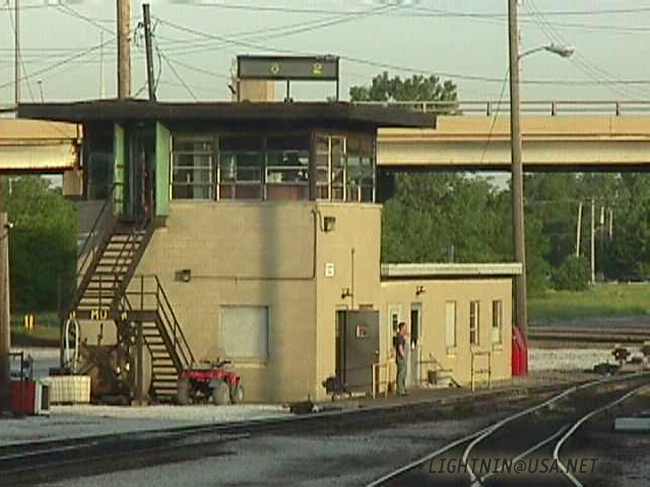 West end tower, Gibson Yard.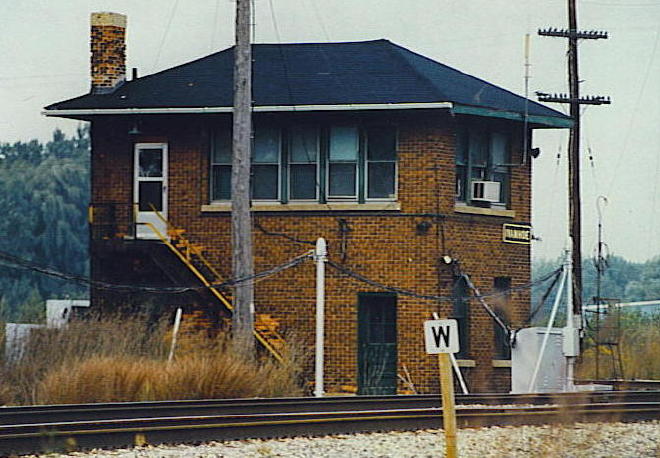 Ivanhoe tower; closed c.1995 and demolished--photo by J.D. (Tuch) Santucci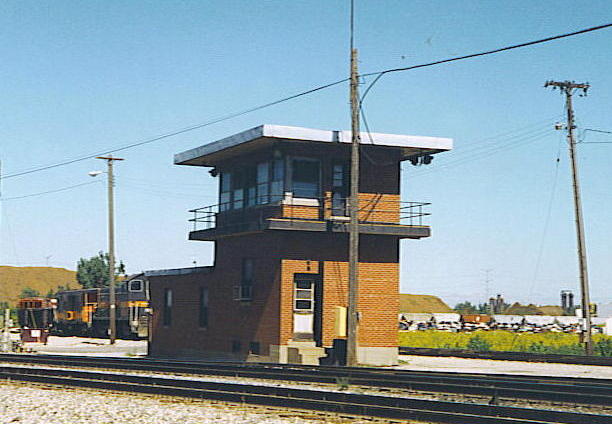 Argo tower, closed in 1993--photo by J.D. (Tuch) Santucci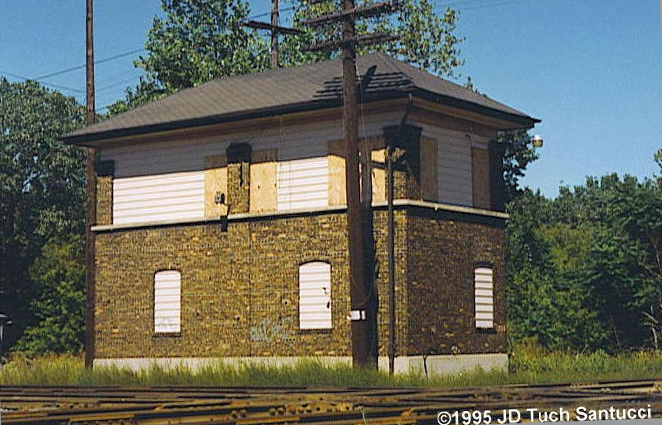 Chicago Ridge tower shortly after it closed in 1994. Tuch says: "NS manned the tower before it was closed and took care of maintenance
on the plant. IHB wanted the place closed badly and cut an unusual deal to eliminate it. In order to seal the deal, IHB assumed all
maintenance responsibility for the plant even though it was technically CSX trackage. CSX did the track work on the CSX/IHB rail and
NS was responsible for the track on their line, but IHB took all switch and signal maintenance. It is the only portion of the CSX-owned
section of the IHB that has such an arrangement. CSX handles all the rest between BI and Superior."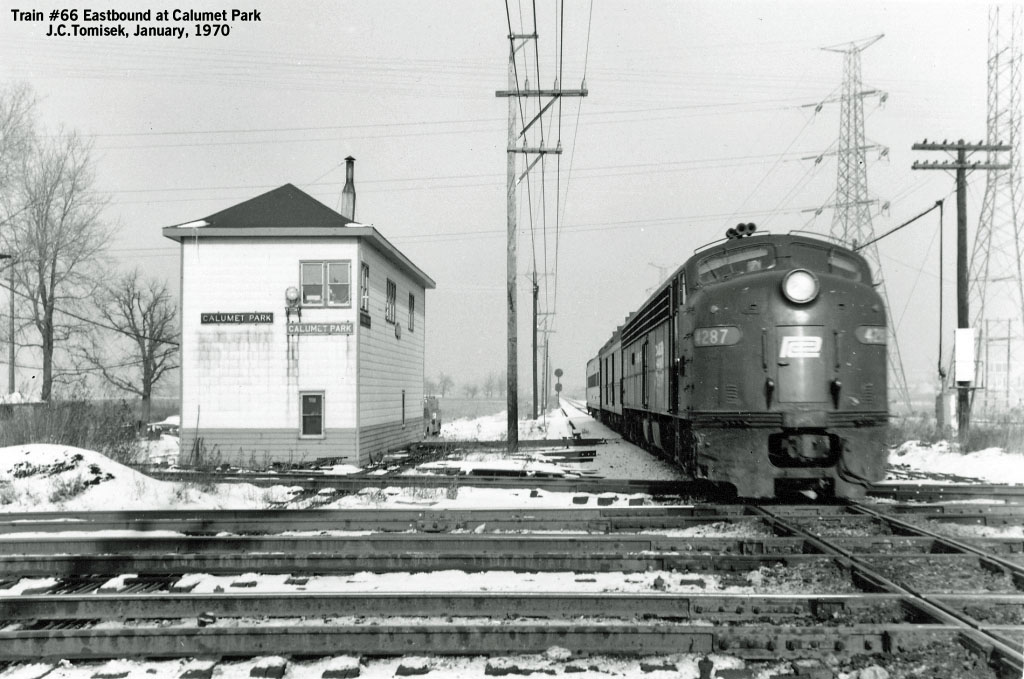 Calumet Park tower, which burned down a few years after this photo was taken. The interlocking was then
controlled from Hohman Avenue tower until it was shut down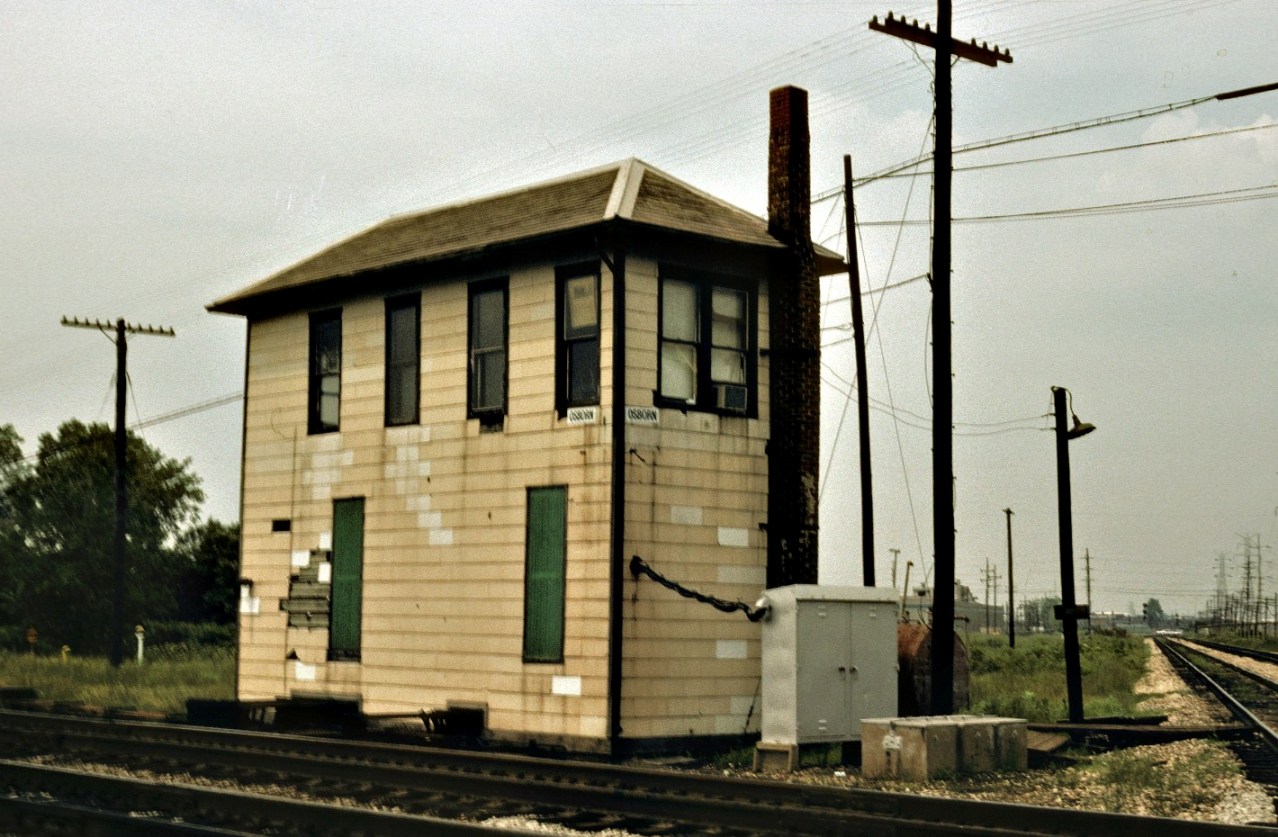 Osborn tower, at the crossing of the Kankakee Line and NS's ex-NKP main. It was demolished in the 1980s.
Photo by Daniel Kleine.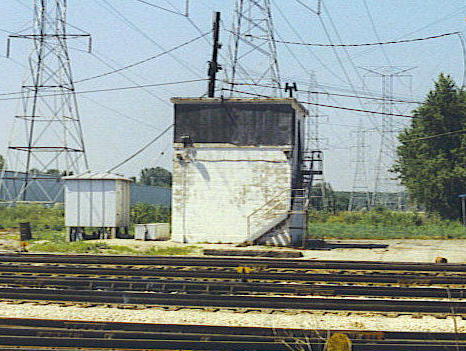 Stewart Avenue tower at the east end of Blue Island Yard; closed in 1989--photo by J.D. (Tuch) Santucci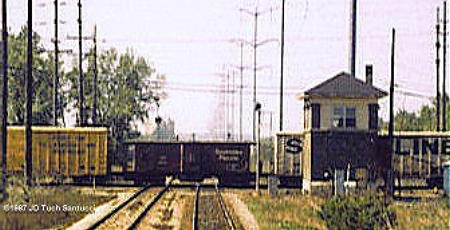 C&A tower at CP Canal (Argo Crossing) before it closed in 1993
HOME | History | Photos | Rosters | Maps | Connections | Links