Briefcase N-scale layout
---
This layout was built in an old briefcase. The layout represents a railroad museum.


Construction Details
Base and track
The briefcase interior was strip of padding and the folding pocket. Next, a piece of homosote was attached to the bottom. The track is flexible track that is glue down with some spikes to hold the oval shape.

Electrical
A hole is drilled through the side. Behind one hill is plug receptacle. The wires are in a trench that was cut into the homosote base and soldered to the track.

Scenery
The hills are styrofoam, grass is both LifeLike and Woodland ground foam. The building is a Bachmann school house. The street is made from plaster.

Equipment
The streetcar is a Bachmann Brill trolley with the trolley pole removed. The model is based on streetcars made by GOMACO Corp, Iowa, for the U.S. Park Service.
---
Overview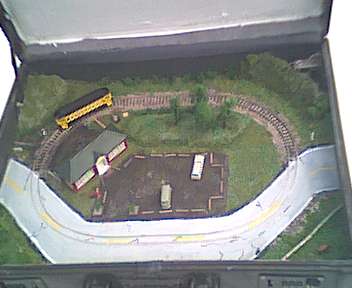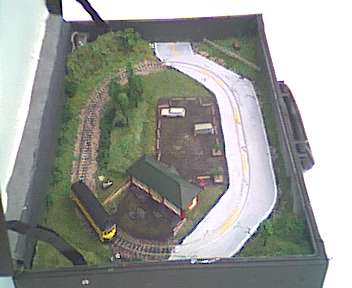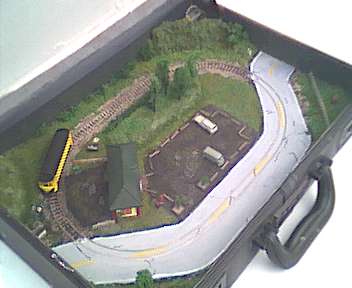 Electrical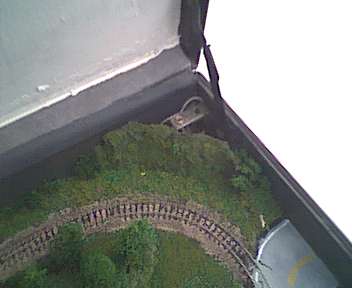 Size of Briefcase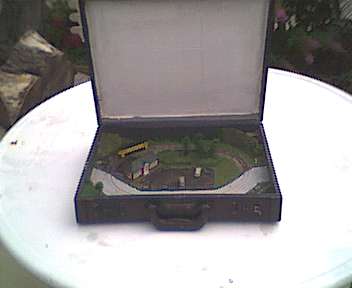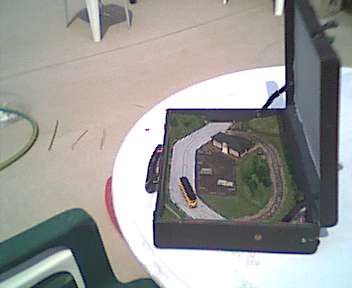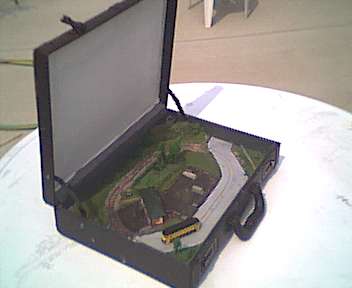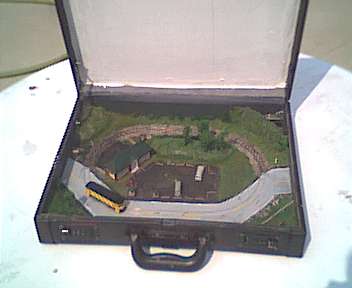 Details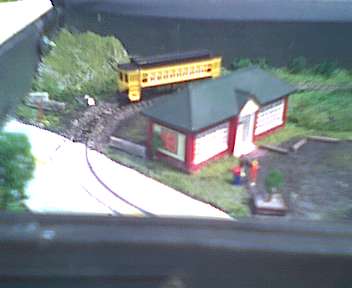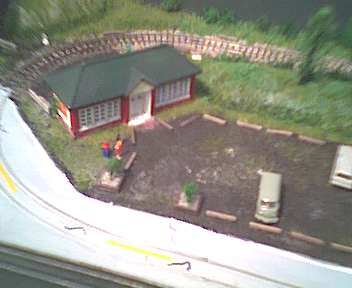 ---
HOME (back)
---
Railroad Links
Chicago Area Shortline Railroads
Chicagoland Rail Junctions
---


Web Services and design provided by: DHKE Web Design